Rapid application development should be zen experience.
The web is moving fast and the technologies we use to build it evolve on a regular basis. It is getting harder and harder to keep up with the latest frameworks and trends. Not to mention supporting the wide variety of devices that access the web. Our mission is to make web application development easy and fun again.
Radzen hides the complexity of setting up the technology stack behind a familiar and user-friendly interface. It empowers developers to create first class web applications that look beautiful and work on every screen size
Customer success
Customer success is our top priority. We understand what you needs and struggles are. We always put customers in the center of our work.
Rapid support
We do our best to provide quick and accurate responses touser inquiries. Email and forum replies are almost instant
Always improving
Radzen is updated with new featuresand fixes every week so our customers can enjoy a productive development process.
Our journey
Our customers shape our timeline
Radzen.Blazor theme and layout customization in Radzen Blazor Studio.
Celebrating the official release of Radzen Blazor Studio.
Radzen Blazor Studio Open Beta is released.
Radzen Blazor Studio CTP is available.
The Radzen Blazor components package surpasses 1M downloads on nuget.
Radzen Blazor components open sourced under the MIT license.
Еnterprise features, security, premium themes and dataviz components.
More wizards and templates.
Query Builder, Property Binding Picker and Oracle support added.
Ability to create Blazor application with Radzen.
Radzen Community is released so people can create beautiful web applications for free!
Celebrating the 100th release.
MySQL, deployment to IIS, Azure and FTP. Active Directory authentication and more.
The Radzen community forum is live.
Radzen 1.0 is out the door - automatic page generation and MS SQL support.
Public alpha and first users.
Launch of www.radzen.com and first customer interviews
Leadership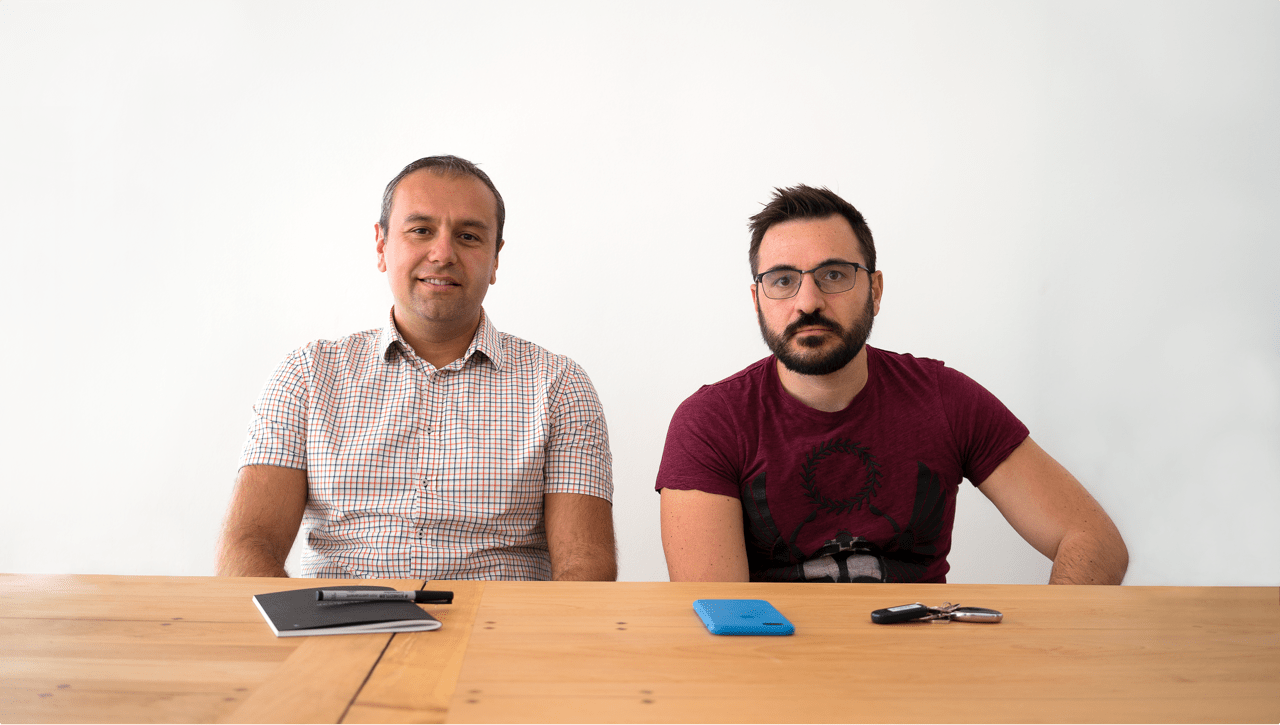 Vladimir Enchev
Vladimir co-founded Radzen and brought many years of technical experience with web and mobile. He leads the product development and has engineered most of the features you depend on today.
Before Radzen Vladimir lead various teams and divisions in Telerik including NativeScript, RadControls for Silverlight and WPF, RadControls for ASP.NET
Atanas Korchev
Atanas started Radzen in 2015 after seeing the need of a new solution for web app development. These days he works on customer success and growth while taking the occasional jab at technical tasks.
Atanas spent 11 years in Telerik leading the developer teams behind Kendo UI and RadControls for ASP.NET Ajax.