Introducing
Radzen Blazor Studio
Build and launch Blazor apps visually, while we generate clean code for you.

Download
Learn more →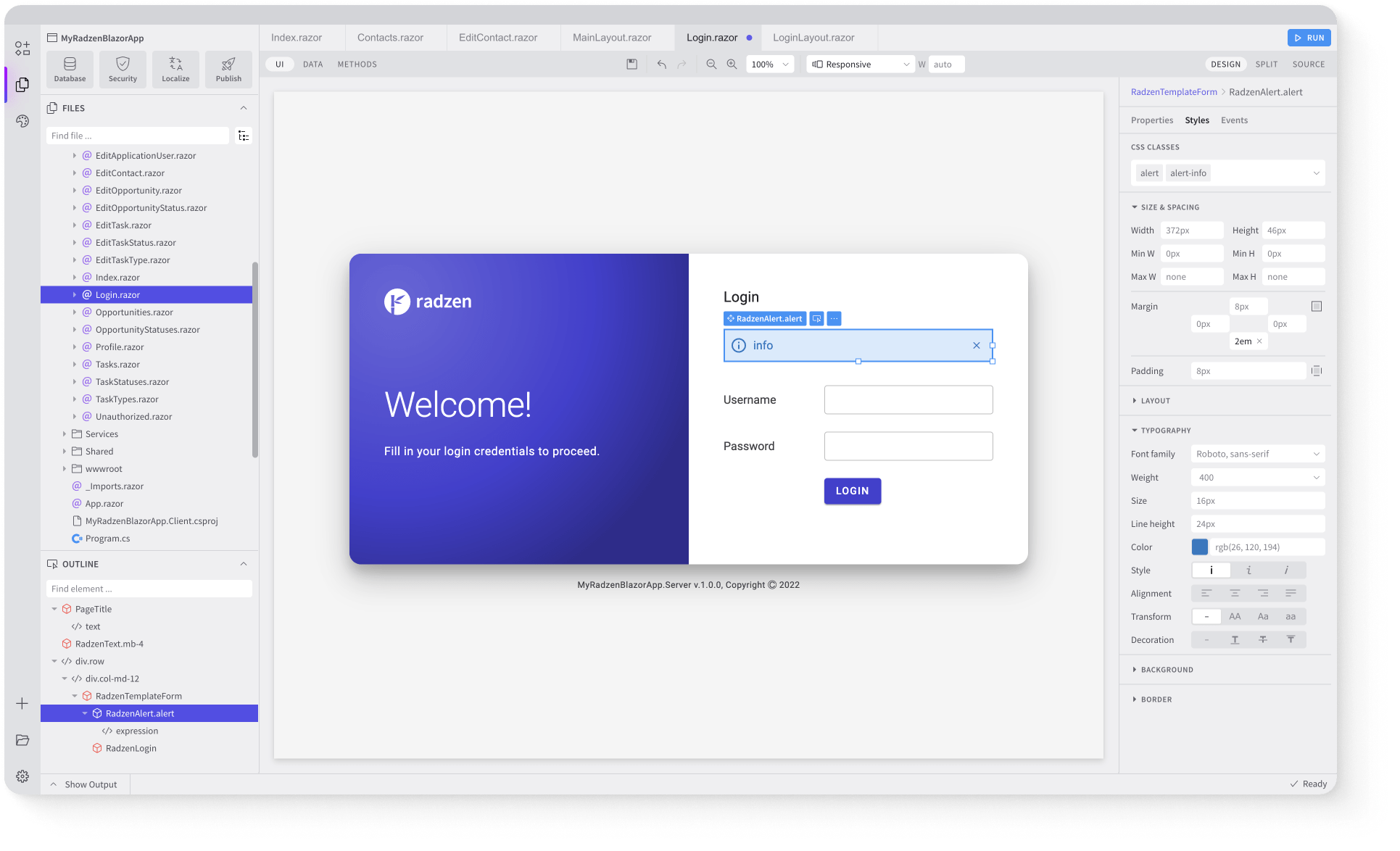 Radzen products are trusted by hundreds of developers and organizations including:
It is easier than you think
Radzen Blazor Studio is just one-click away.
Simple to setup, maintain and update.
Easy database connectivity
WYSIWYG Design
1-Click Deploy
Full responsiveness
Internationalization
Automatic page generation
Reporting and Export
User Management
Rich Extensibility
We have been using Radzen since April 2017 and have been impressed with the productivity of the tool and the excellent support.

Technical Director @ TriPartum
All Radzen Products
Making web application development easy and fun again.
New
RAD
Radzen Blazor Studio is a rapid application development solution for Blazor Server and WebAssembly business apps.
Learn more →
Free
UI Components
A set of 70+ free native Blazor UI components packed with DataGrid, Scheduler, Charts and robust theming including Material design and FluentUI.
Learn more →
Low-code
Radzen is a low-code solution that creates Blazor and Angular web applications connected to local databases or RESTful services.
Learn more →
Select the tool that best suits your development style.
In-depth product comparison →