Application Settings (Angular)
This guide demonstrates how to customize various application settings. How to set application theme, enable internationalization, HTTPS, .NET Core, specify ports, etc.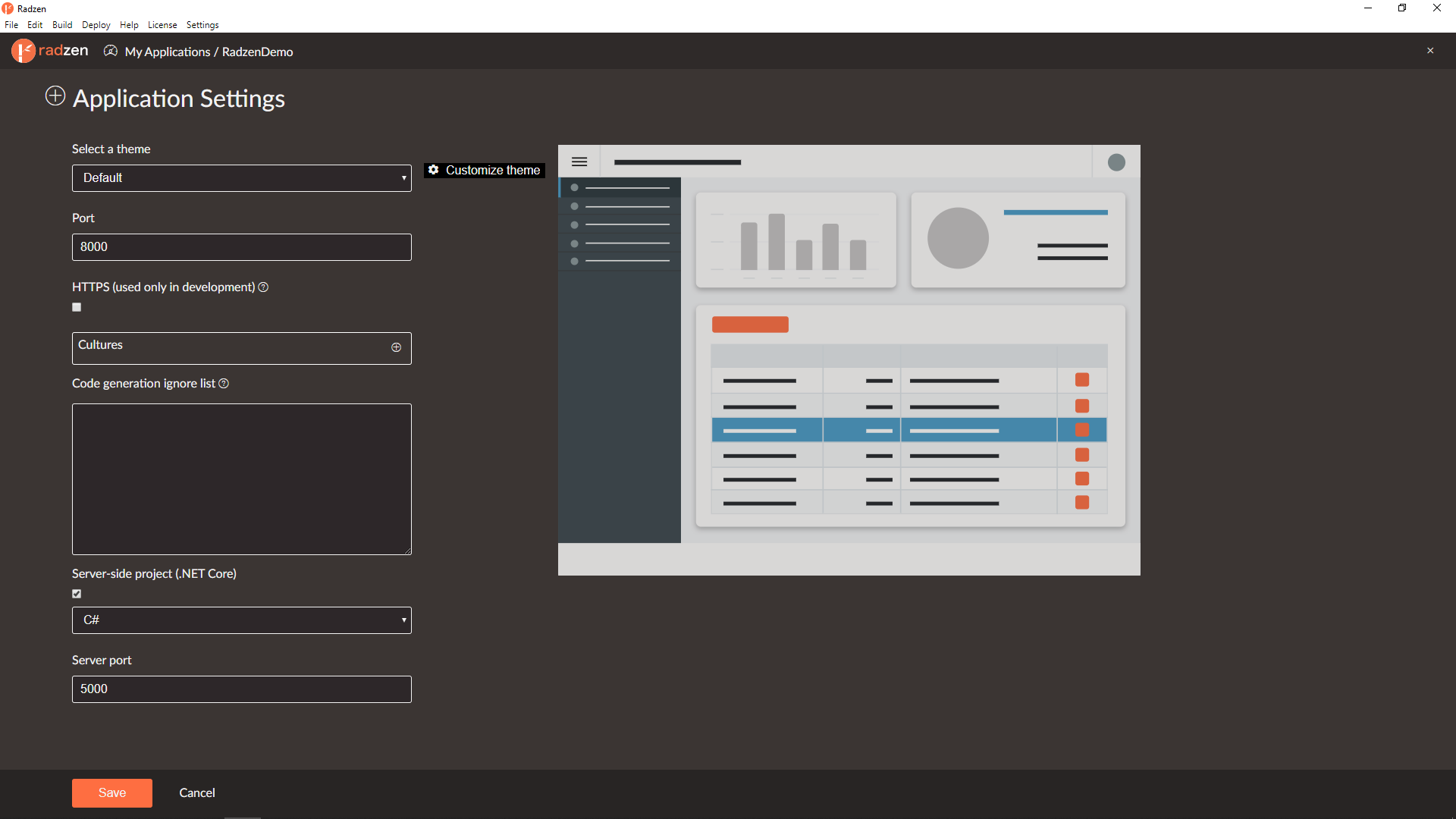 Theme - Select application theme.
Port - Angular application port.
HTTPS - Is HTTPS enabled.
Cultures and Default Culture - Application internationalization settings. For more info please visit Angular Internationalization (i18n) article.
Code generation ignore list - Code generation ignore list. For more info please visit Customizing generated application article.
Server-side project - Is .NET Core application enabled. Required for MS SQL, MySQL, PostgreSQL, Oracle, Security and SSRSViewer with useProxy set to True.
Server port - .NET Core application port (only when Server-side project is enabled).