Deploy to Azure
The quickest way to build Radzen application in production mode and publish it to Azure is to use Deploy to Azure.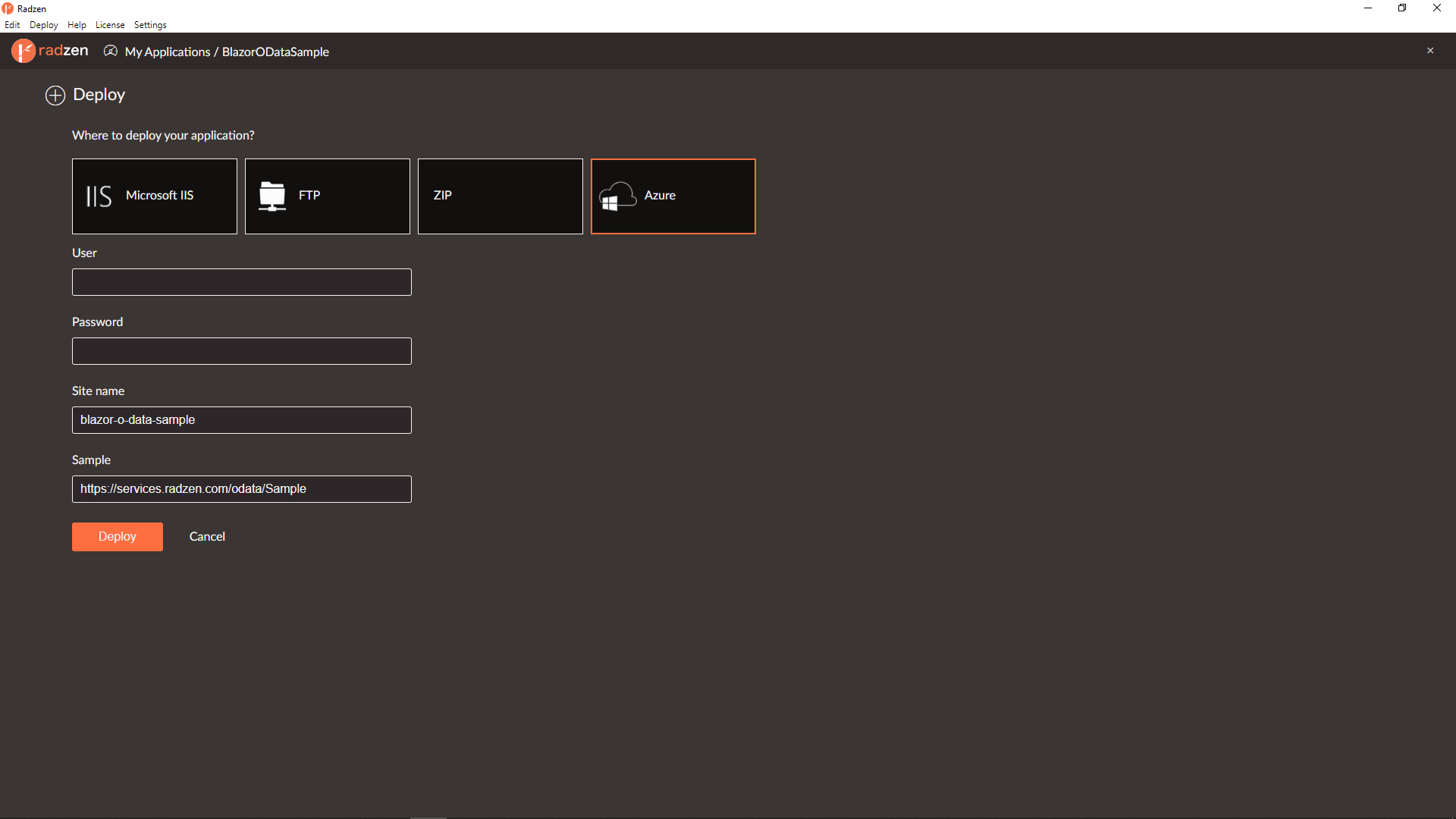 Login in Microsoft Azure portal, create new Web App with the same .NET version as your Radzen application
Go to just created application and click Get Publish Profile button to download the publish profile.
Open publish profile to read user name and passord for deploy.
Enter user, password and site name and click Deploy button.
If the deploy is successful Radzen will open the deployed site in your default browser.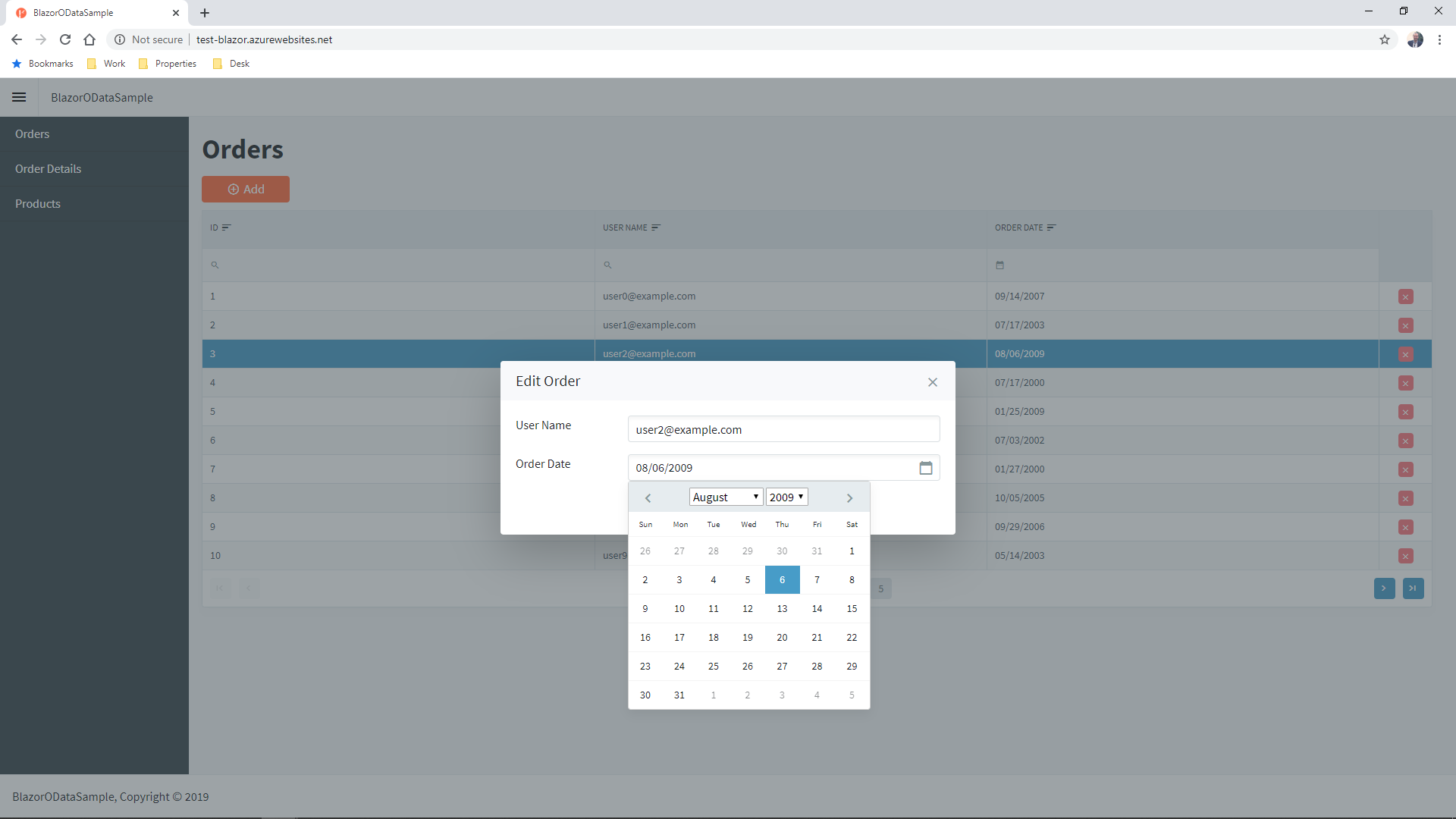 Important: Angular applications with .NET Core version prior to 3.1 are not supported by Azure!
Using the following url https://[YOUR_WEB_APP_NAME].scm.azurewebsites.net/ you can access the web app settings, tools, logs, etc.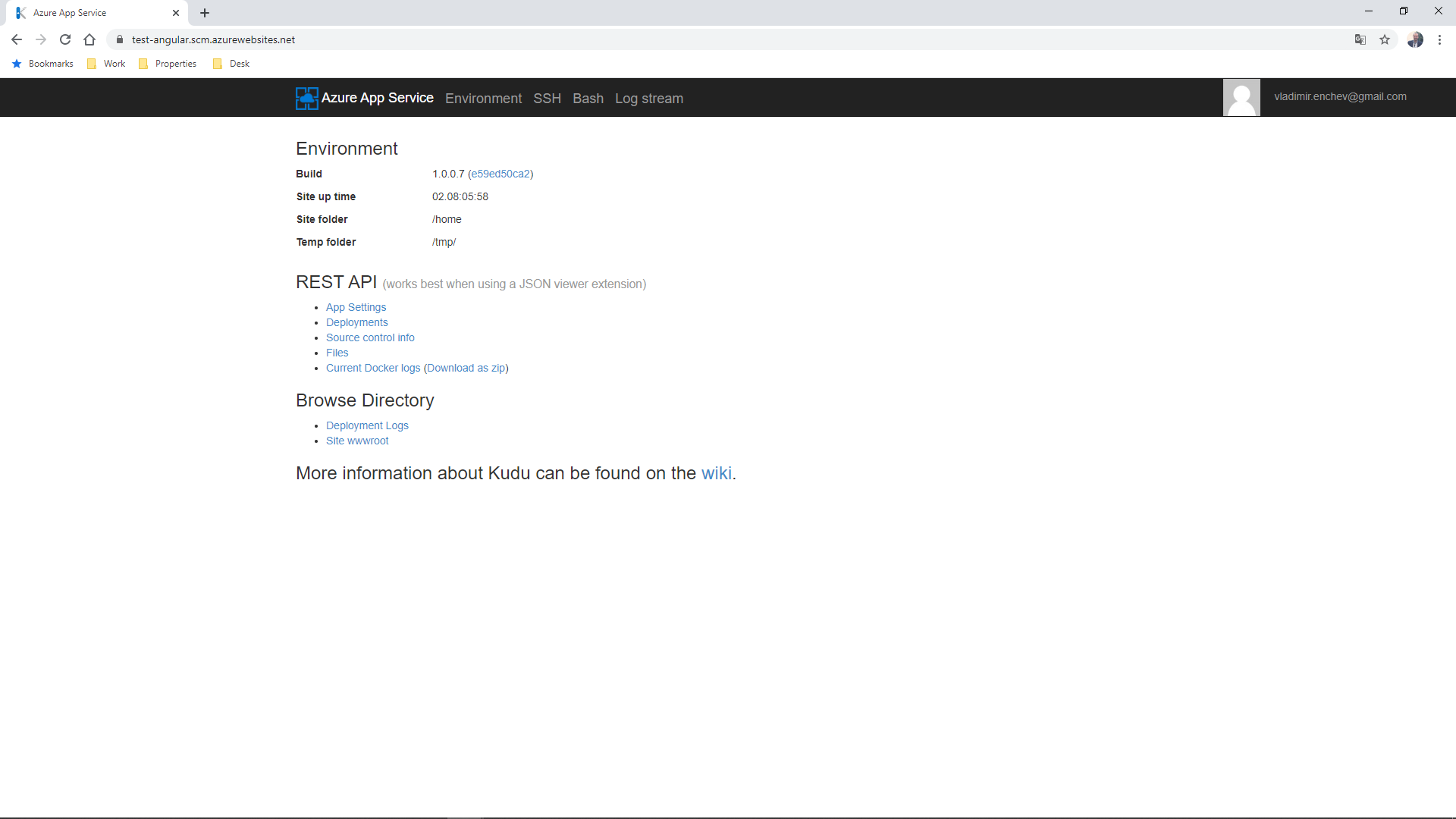 To check if the application is deployed you can use Browse Directory